Marin County offers a lifestyle full of opportunities to enjoy the outdoors. The area is full of scenic waterfront communities, stretching north along the coast from San Francisco Bay. The homes for sale in small towns like Mill Valley, Sausalito, and San Rafael attract interest from buyers from around the world, primarily due to the sunny, waterfront lifestyle and unbeatable access to the urban amenities of San Francisco.
Marin County
boasts wonderful weather, a myriad of California scenery, excellent schools, and shopping in the quaint, historic downtowns of communities tucked along the coast.
Waterfront living
Waterfront homes in Marin County provide deep residential investment value, as well as a great place to make memories in a beautiful location. The views of the water and the distant San Francisco skyline are breathtaking, and the access to the many recreational opportunities of the Pacific Coast are unmatched.
Below is a look at the best
Marin County towns with waterfront real estate
.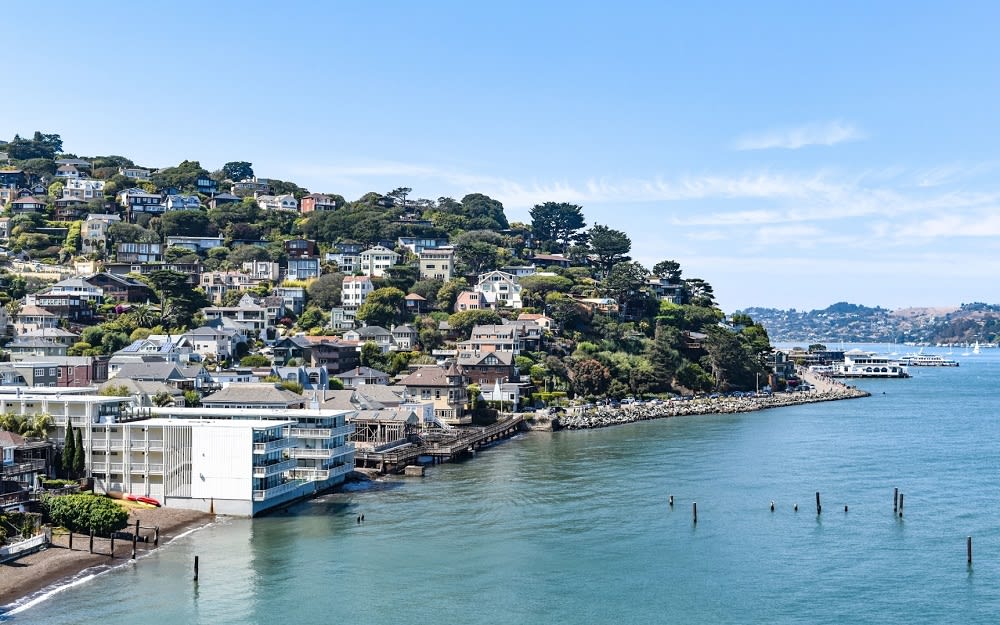 Sausalito

Sausalito has about 7,000 residents, just across the Golden Gate Bridge from San Francisco. Sausalito offers homes on and overlooking Richardson Bay and is an eclectic Marin County community with a spirit all its own. Residents can either make the drive across the Golden Gate Bridge into San Francisco or take a relaxing ferry ride to the Embarcadero.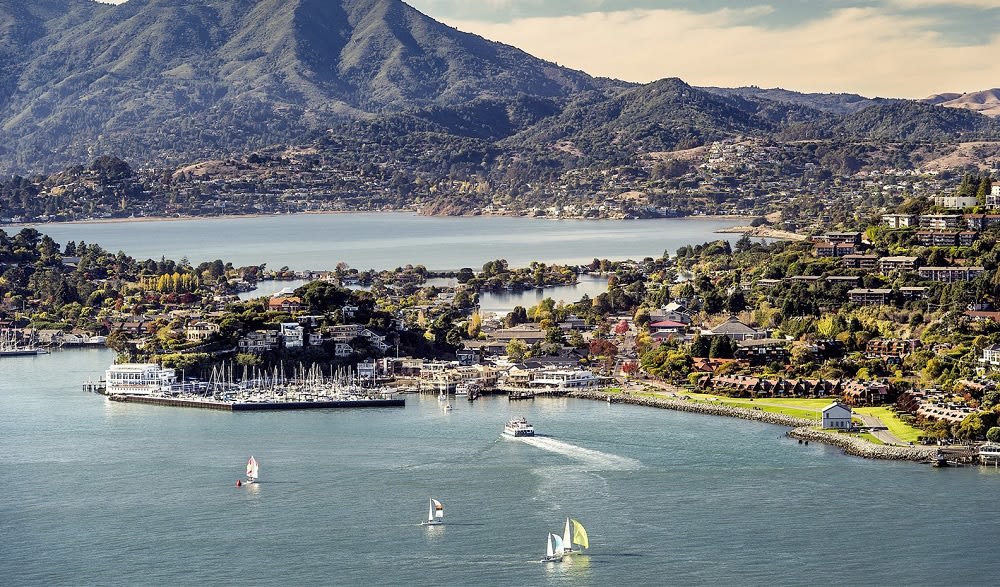 Credit: townoftiburon.org
Tiburon

Tiburon is just across Richardson Bay from Sausalito, on Tiburon Peninsula. It's an affluent community of about 9,000 residents, and there are many luxurious Marin County estates on Richardson Bay and on Raccoon Strait between Tiburon and Angel Island. The homes in Tiburon come with a higher price tag than most parts of Marin County, but that price is worth it for residents who want to enjoy an incredible location with views of San Francisco. It's an easy ferry ride from Tiburon to Angel Island or into the city itself.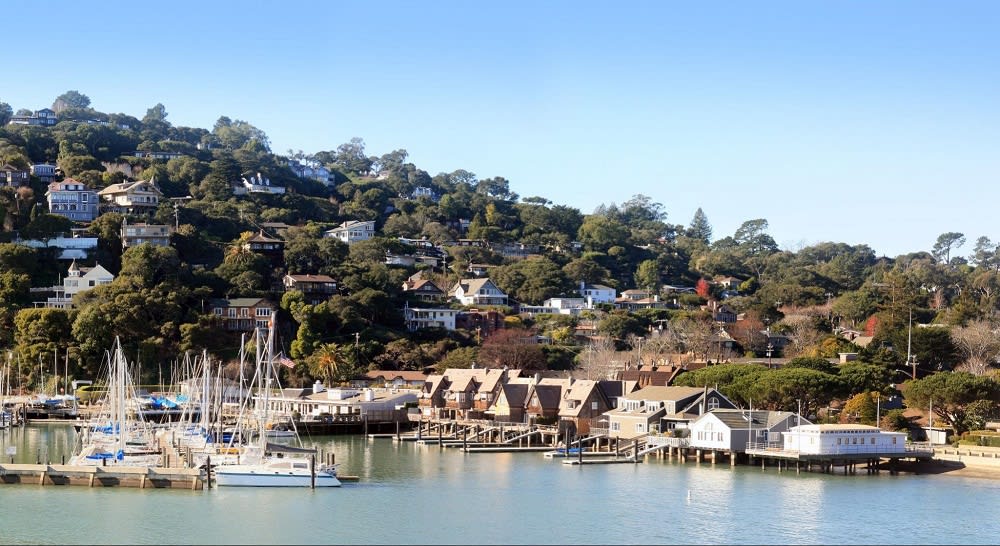 Belvedere

Even in a region bursting with beautiful, accessible homes, Belvedere may just offer the best waterfront living in Marin County. This fact makes Belvedere homes for sale among the most expensive in the United States. Waterfront homes line the shore of this exclusive residential enclave, as well as the islands in Belvedere Lagoon. Belvedere is connected to Tiburon by two causeways. In addition to waterfront homes, there are many more properties on winding, tree-lined streets with fantastic water views.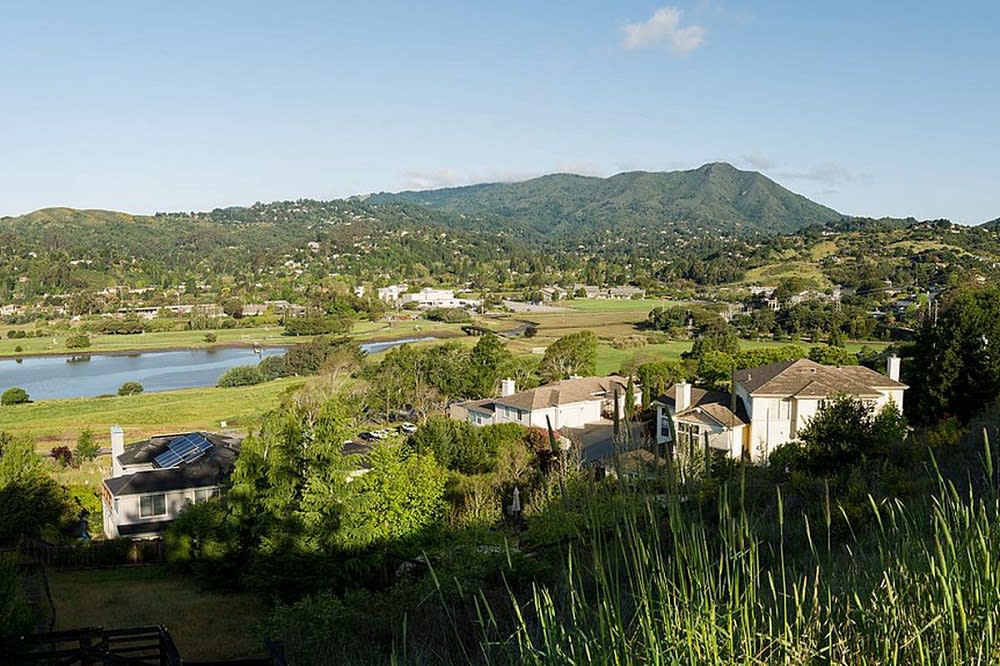 Credit: Curbed SF
Mill Valley
Mill Valley
is just north of Sausalito and has some fantastic waterfront homes along Pickleweed Inlet, which connects to San Francisco Bay. Mill Valley residents enjoy a great location surrounded by marshes, public lands, and rare estuary preserves. The homes for sale here feel off the beaten path, but they have easy access to the charming downtown area of Mill Valley, and all the dining and shopping therein. Plus, Mill Valley is only a 15-mile drive into San Francisco!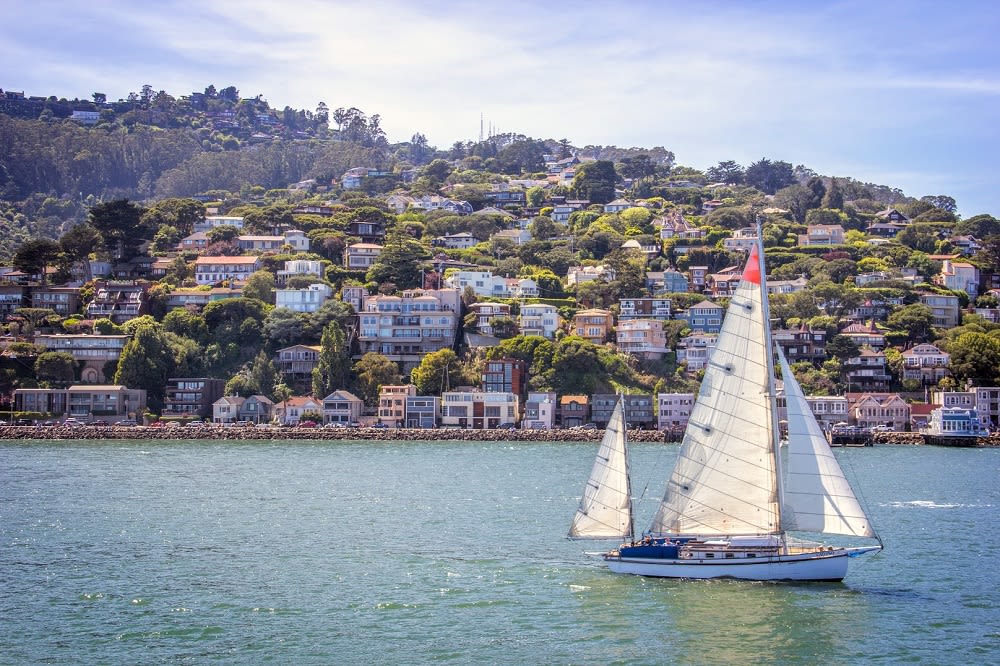 San Rafael
San Rafael
is the seat of Marin County and has fantastic waterfront homes on a shoreline that stretches around San Rafael Bay. This town of 60,000 has plenty of shopping and dining options in its thriving downtown. Residents are well-situated to drive into San Francisco or take the Richmond San Rafael Bridge on Interstate 580 into the East Bay.
Hire the right agent

The first step toward buying a waterfront home in Marin County is to hire a real estate agent with experience helping clients find properties in each of these seaside towns. Interview agents, let them each know what you're looking for and review their strategies for securing a home in Marin County's competitive market.

Focus your search on agents who specialize in deals relating to luxury waterfront homes, as these properties can be more complicated than those inland. Typically, waterfront homes are not only more expensive upfront but will also require pricier homeowners' insurance and maintenance.

A good agent will have deep experience in the Marin real estate market—which has only gotten hotter since the onset of the pandemic. You'll be bidding against this influx of new residents, which includes tech workers looking for a bedroom community and investors from around the nation.
Shopping homes for sale in Marin County?
If you're interested in homes for sale in Marin County, contact
Kathleen Leonard
for expert guidance and local knowledge on each of the delightful seaside communities near this luxury hotspot. Kathleen's expertise and professionalism will make certain that you find exactly what you're looking for. She will make the experience a rewarding, stress-free journey from start to finish. Contact
Kathleen
and her team today!