Known for its picturesque scenery, relaxed vibe, and locally-driven culinary scene, Sonoma Valley is the ideal Wine Country destination. When it comes to wineries, in particular, Sonoma Valley exceeds expectations. From wineries with pristine gardens to those with historic buildings and vineyard vistas, here are 10 must-visit vineyards in Sonoma Valley:
Rodney Strong Vineyards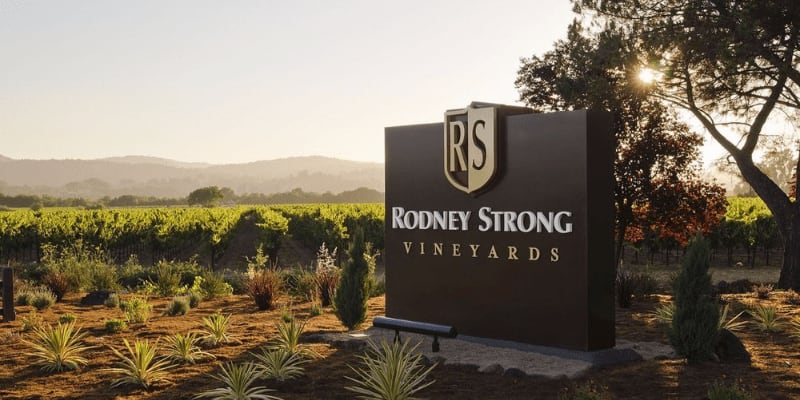 Located in Healdsburg, Rodney Strong Vineyards is a must-visit for a multitude of reasons. They offer premium, small-lot wines. Their new tasting room features an elegant, Sonoma County farmhouse feel, and their three flight options are Rodney Strong, David Bynum, and Rowen Wine. Pair your tasting with some fabulous cheese and charcuterie or opt for the Sonoma Boxed Lunch to nosh alongside the rich wine. The wine selection features vino made with Sonoma County fruit, capturing the beautifully-layered and balanced character of this sensational wine-growing region. With careful craftsmanship used at every part of the wine-making process, call Rodney Strong Vineyards and reserve a tasting today. Be sure to stop by during the summer for the annual Summer Concert Series to enjoy fabulous music with your wine.
Buena Vista Winery
California's oldest commercial winery and birthplace of the state's modern wine industry is none other than Buena Vista Winery. Count Agoston Haraszthy built a charming stone winery on the property in 1857, introducing cuttings from Europe's best vineyards to California. Today the legacy is carried on by Jean-Charles Boisset. The original winery is now a California Historic Landmark, and home to Buena Vista's winery, tasting room, and visitor center. Make a tasting reservation at The Press House to enjoy current release wines or to experience the ultra-premium Private Reserve Tasting flight inside this historic gravity-flow winery. If you're a history buff in addition to a wine enthusiast, opt for the Barrel Tasting and Winery Tour, where you'll stroll through the beautiful grounds, wander through the renovated Champagne Cellar, and delight in a flight of Buena Vista current release wines.
Truett Hurst
For a truly unique winery experience, head to Truett Hurst. This holistic, biodynamic vineyard and farm is located in the heart of Healdsburg's Dry Creek Valley. Truett Hurst aims to create wines that reflect the character of the vineyards they farm and the people who make them. Here you can glimpse fish, ducks, sheep, olives, heirloom veggies, and fruits, all while sipping fantastic wines. Pack a picnic, buy a bottle at the tasting room, find a spot by the creek, and revel in stunning surroundings. A genuinely magical place, Truett Hurst is a paradise worth visiting.
St. Francis Winery & Vineyards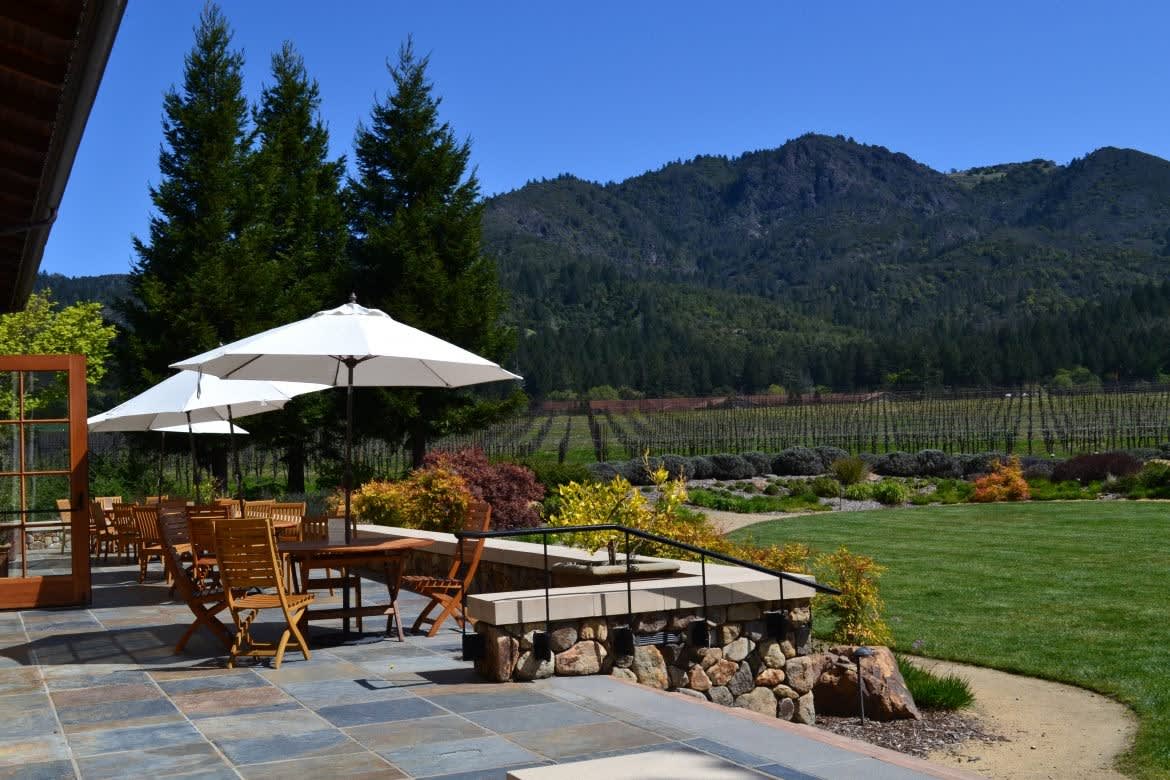 Established in 1978, St. Francis Winery & Vineyards is a family-owned, Certified Sustainable winery dedicated to producing estate wines that showcase the region's unique terroir. The climate and rich soil greatly impact the grapes grown here. Enjoy striking views of the surrounding vineyards and Mayacamas Mountains from the mission-style tasting room, which includes a bell tower containing a 1,000-pound bronze cast bell that chimes every hour. In addition to presenting a fabulous collection of award-winning wines, St. Francis offers a phenomenal, five-course wine and food pairing showcasing locally-grown ingredients. Be sure to call in advance as slots fill quickly!
Jordan Vineyard & Winery
Jordan Vineyard & Winery in Alexander Valley boasts a stunning ivy-covered chateau modeled after the chateaux of France. Beautiful winery-building aside, beauty envelops this 1,200-acre property, featuring rolling vineyards, mountaintop vistas, and elaborate culinary gardens. They offer unique tastings and experiences that spotlight the winery's dedication to top-quality wine and fares. If you want an authentic taste of Jordan, book the Estate Tour & Tasting. This three-hour journey through the idyllic estate includes al fresco wine tastings, food pairings, and a sample of Jordan's Estate Extra Virgin Olive Oil for an all-inclusive experience.
J Vineyards & Winery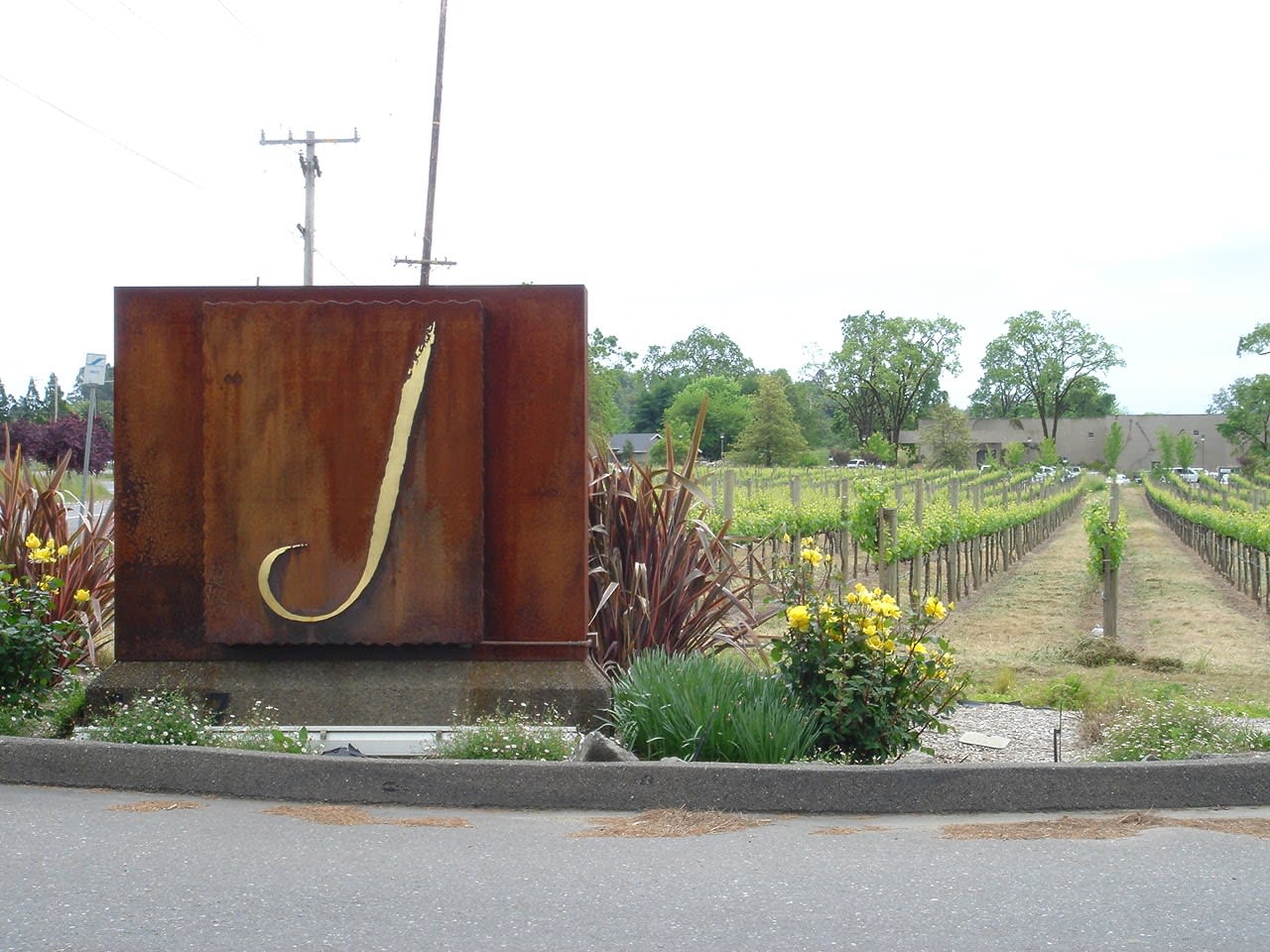 Widely known as a top producer of California sparkling wine, J Vineyards & Winery offers something for everyone at its chic winery and tasting room near Healdsburg. J Vineyards winemaking philosophy begins with sourcing the best fruit from the region, grown in diverse soils to maximize flavor and expression. Foodies are thrilled with the five courses of culinary treasures and wine pairings, while others can take their time sipping the five-flight wine tasting from the cozy, vineyard-facing outdoor terrace. Stop by J Vineyards & Winery this weekend by utilizing old-world techniques and traditions in the winemaking process, offering several tasting selections and more.
Landmark Vineyards
Located in the charming neighborhood of Kenwood, Landmark Vineyards is touted for its small-production pinot noirs and chardonnays. They offer daily tastings at the winery, but to thoroughly enjoy the landscape, opt to build your own picnic basket teeming with local cheeses and charcuterie available for purchase on-site, then enjoy the picnic outdoors with a bottle of vino. Their pinot noirs and chardonnays are sourced from some of Cali's finest vineyards and regions. This vineyard is a perfect destination for your next family reunion or corporate holiday party. Hosting your next private soiree at the lush gardens and inviting courtyard of Landmark Vineyards is sure to impress your guests.
Fort Ross Vineyard & Winery
Adventurous and discerning pinot noir and chardonnay lovers need to add Fort Ross Vineyard & Winery to their must-see list of wineries. This winery crafts profound wines with grapes grown in the cool climate of the Sonoma Coast. Overlooking the Pacific Ocean, floating above the coastal fog and enveloping forests and meadows, the tasting room awaits your visit. Stop in for the wine tasting and small bites pairing. This tasting and food experience features locally-sourced small bites prepared by the in-house chef, offered in traditional and vegetarian options. You'll get the opportunity to taste four of their estate-grown wines accompanied with delicacies like pork and chicken pâté with red onion jam and Chimney Rock cheese by Cowgirl Creamery. Note that vegetarian fares are just as special, with dishes like corn croquettes with chive crème fraîche and carrot and ginger pâté. With delicious eats and sumptuous wines ready for sampling, reserve a tasting at Fort Ross Vineyard & Winery today.
Ferrari-Carano Vineyards & Winery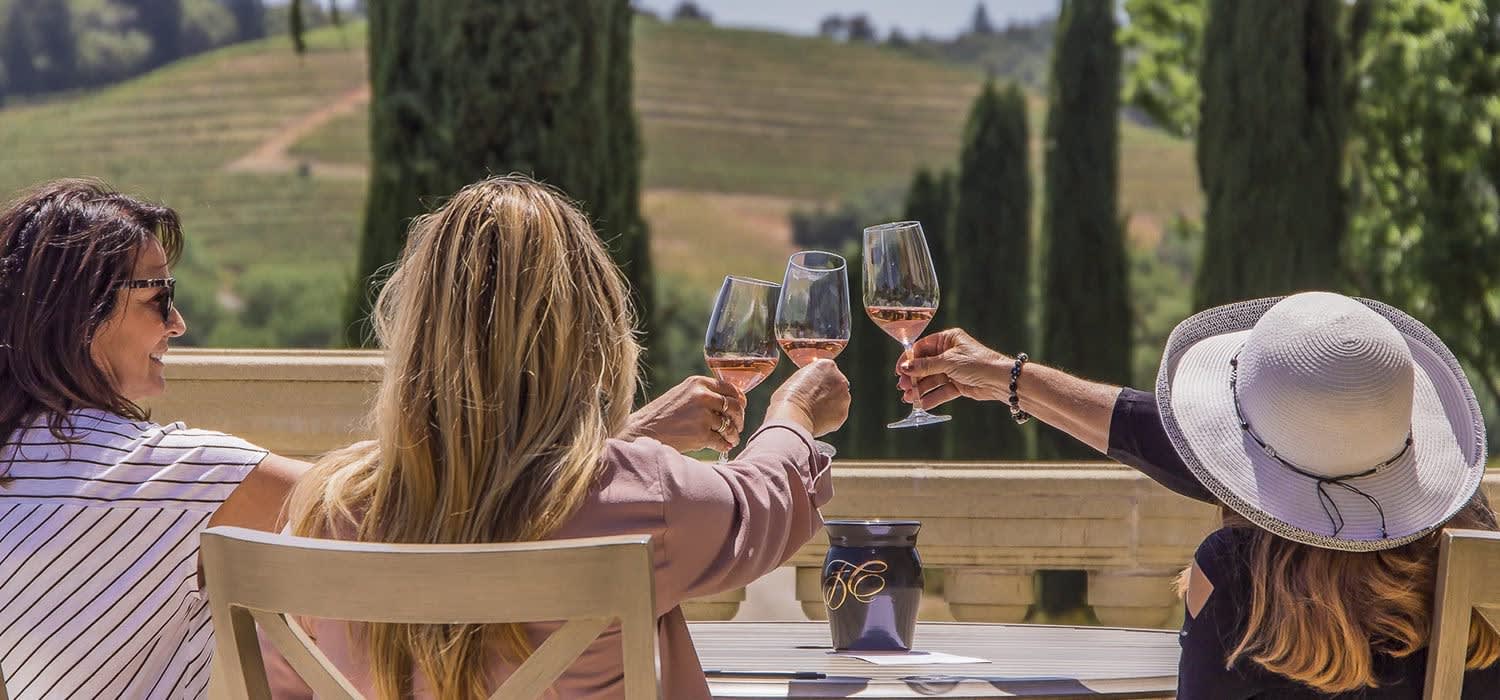 Located at the northern end of the Dry Creek Valley is Ferrari-Carano Vineyards & Winery. This stately, Italian-style tasting room is known for fumé blanc and super Tuscan-style reds. Most tastings occur in the Villa Fiore hospitality center or the patio, Il Terraza, where you can sip wine while taking in panoramic vineyard views. Regardless of the time of year you visit, you must take a trip through the winery's extensive gardens. Here you'll discover footpaths, bridges, fish ponds, a stream, thousands of vibrant tulips, and plenty of other beautiful blooms weaving throughout the grounds.
DeLoach Vineyards
DeLoach Vineyards has produced quality pinot noir, zinfandel, and chardonnay since 1975. Their offerings hail from locations throughout the Russian River, many from their Certified Organic and Biodynamic estate vineyards. DeLoach offers several different tastings, ranging from Estate Tour & Barrel Tastings to Appellation Tastings, allowing guests to try a broad range of wines made in different regions. Head to this Santa Rosa vineyard for a tasting complete with an added cheese plate or boxed lunch from Oakville Grocery, or enjoy an afternoon glass of wine and a snack during their Thursday and Friday evening happy hour from 4 to 6 PM. Regardless of when you visit or the tasting you select, you're bound to taste some of Sonoma's finest when you visit DeLoach Vineyards.
Contact Kathleen Leonard today if you're a wine enthusiast seeking Sonoma Valley real estate or Napa Valley homes. A top producing agent for 18 years, Kathleen specializes in helping people sell and buy exceptional luxury properties in Northern California's Wine Country. Growing up in NorCal, Kathleen's regional knowledge and proven track record will indeed lead you to the Sonoma Valley luxury home of your dreams.