Sonoma Valley is synonymous with wineries and tasting rooms, with
more than 100 options
to choose from. Situated in the beautiful Northern California landscape and surrounded by stunning mountain ranges, there's no better place to call home if you're a die-hard oenophile. If you're contemplating investing in Sonoma Valley homes for sale, make sure you plan a trip to these incredible local wineries.
1. Valley of the Moon Winery
Located on Church Street,
Valley of the Moon Winery
has a cozy tasting room with an outdoor patio. Sit and sip by the fire as you taste their wine flights and sample an array of appetizers. Locals who own Sonoma Valley real estate love Valley of the Moon's laid-back ambiance and knowledgeable staff, and the food is presented with care and great attention to detail. Try the reds while you're there — you won't regret it! Valley of the Moon is open Thursday through Sunday from 11 a.m. to 6 p.m.
2. Mayo Family Winery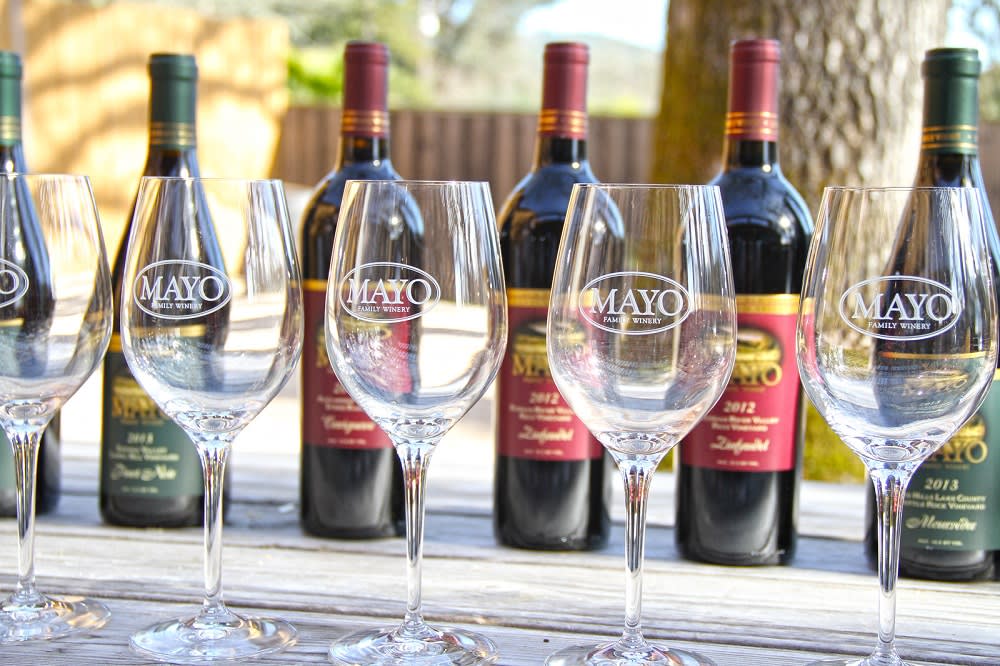 Photo courtesy of Sonoma Valley
The
Mayo Family Winery
is a charming family-owned operation at the center of the valley. Founded in 1994, the small winery creates 20 varieties yearly that visitors can sample at their primary tasting room or reserve room. Using hand-picked grapes from their single vineyard, Mayo Family Winery develops unique flavors that are all-natural. Reservations are strongly encouraged for those hoping to sample the winery's exceptional chardonnay or zinfandel. Mayo Family Winery is open from 10:30 a.m. to 6:30 p.m. every day.
3. Kunde Family Winery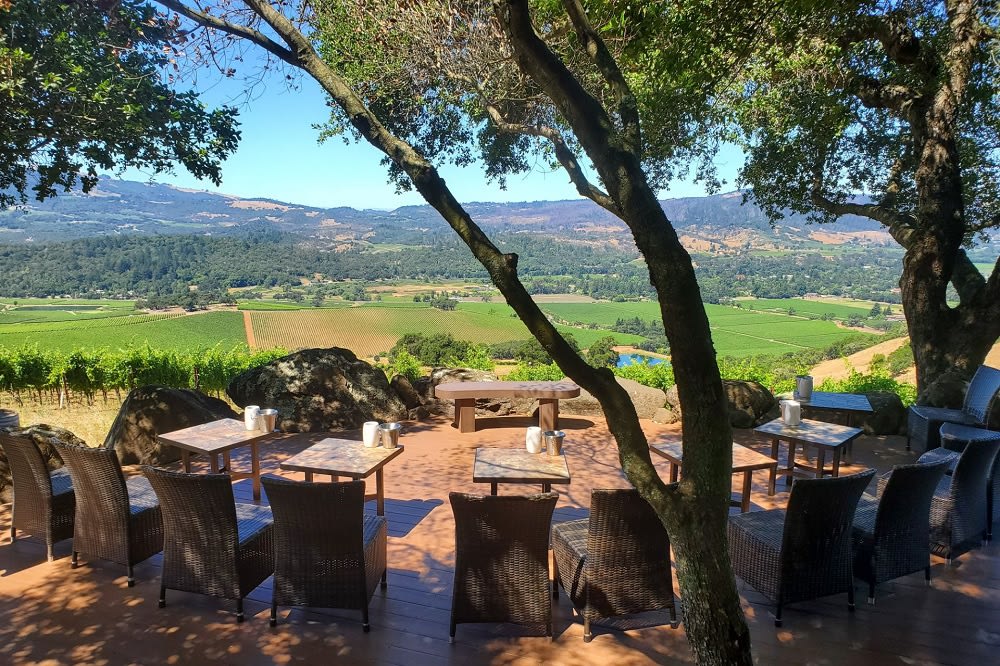 Photo courtesy of Kunde Family Winery
Farther north in the valley, those shopping for Sonoma Valley homes for sale will discover the
Kunde Family Winery
. This 1,850-acre vineyard has been in the Kunde family for five generations. With an emphasis on tradition, the Kunde Family Winery seeks to produce elegant, home-grown, and sustainable wines. Visit the vineyard for a tasting, to purchase a bottle of wine, or inquire about becoming a member of their wine club. Located off Sonoma Highway, the Kunde Family Winery is open every day from 10:30 a.m. to 5 p.m.
4. Viansa Sonoma Winery & Tasting Room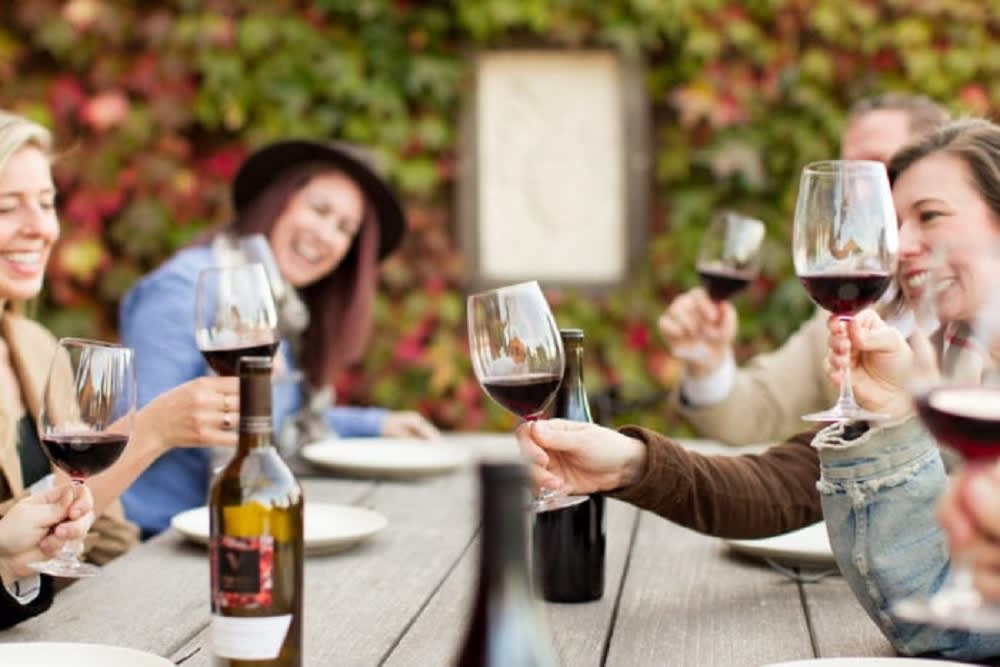 Photo courtesy of Viansa Sonoma Winery
When you invest in Sonoma Valley real estate, you're minutes from this beautiful hilltop estate that looks out across a unique Northern California wetland. Established in 1990,
Viansa Sonoma Winery
has been a family-run operation for more than 30 years, with a history of winemaking that dates back four generations. Inspired by the architecture and flavors of Tuscany, Viansa invites visitors to imagine themselves in the Italian countryside as they sip from a variety of tasting flights. Alongside their wines, the vineyard provides a sampling of Italian deli items to enjoy. Reservations are encouraged, though not required. The Viansa tasting room is open from 10 a.m. to 5 p.m. every day.
5. Scribe Winery
Photo courtesy of Scribe Winery
Housed in a beautiful Mediterranean estate,
Scribe Winery
takes winemaking back to its roots by starting with good soil and a solid connection to the land. They take pride in keeping their fields as organic as possible and allowing them to grow in harmony with the surrounding flora and fauna. Established in 2007, the winery has become a local favorite in Sonoma Valley for its earthy flavors and wide selection of wines. Reservations are required for wine tasting, and Scribe Winery is open Thursday through Sunday from 11:30 a.m. to 4 p.m.
6. Patz & Hall Winery
Photo courtesy of Patz & Hall Winery
Head over to 8th Street in Sonoma to visit the
Patz & Hall Winery
for an indoor or outdoor tasting. Their Sonoma House is a beautiful location to sit and try a variety of their home-grown Pinot Noirs and Chardonnays. A typical tasting will include four of their specialty wines, or visitors can try a sparkling and still flight that brings together two sparkling wines followed by one sample each of their Pinot Noir and Chardonnay. Tastings at the Patz & Hall Winery do require a reservation, and the tasting room is open Thursday through Monday from 10 a.m to 4 p.m.
7. Ram's Gate Winery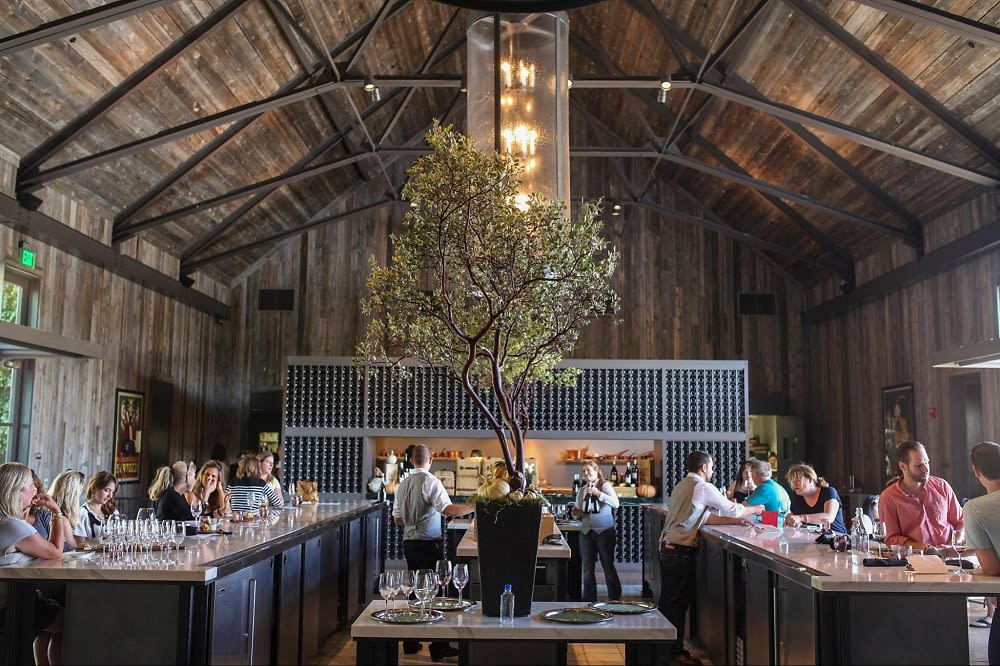 Photo courtesy of San Francisco Chronicle
Ram's Gate
has a genuinely upscale feel with its outdoor veranda, fireside seating, and excellent food pairings. The rustic, farm-style vineyard feels cozy and chic as you settle in to try the house specialties. Guests and wine club members can stop by for a tasting, or groups of 7–10 guests can book a special group tasting that includes flights from three different collections. For a more immersive experience, book a food and wine tour that includes a look into the winery's farming techniques before dining on hand-crafted courses paired perfectly with a selection of wines.
8. Hanzell Vineyards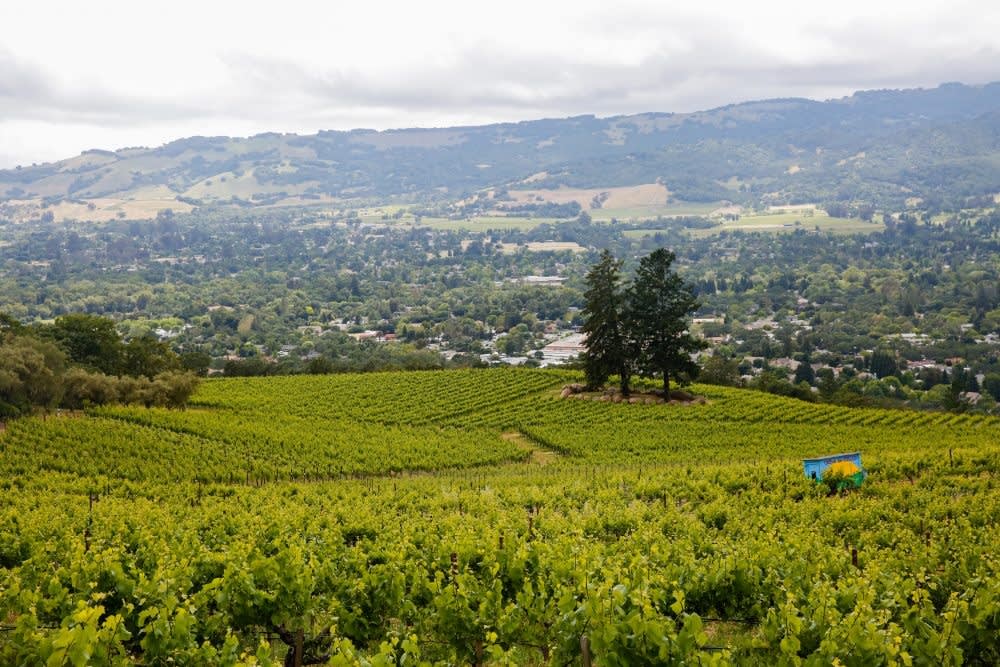 Photo courtesy of Hanzell Vineyards
Hanzell Vineyards
has a gorgeous view that is second to none. Located at the edge of the Mayacamas Mountains and looking out across the valley's southern end, Hanzell invites guests to soak in the area's natural beauty as they relax with a glass of their house favorites. Specializing in Pinot Noir and Chardonnay, the vineyard has been operating since the 1950s. Anyone interested in Sonoma Valley real estate won't want to pass up a trip to Hanzell. Located on Lomita Avenue, the vineyard offers tastings by appointment only.
9. WALT Wines
Another vineyard specializing in Pinot Noirs and Chardonnays is
WALT Wines
, located on 1st Street West in Sonoma. Their special side-by-side tastings allow guests to taste the effects of climate, soil, and additives on wine. Their servers are experts in what makes WALT Wines unique — they provide undivided attention to each guest who arrives for a tour or tasting. Reservations are recommended and limited to parties of six or fewer. Currently, WALT Wines opens from 11 a.m. to 5 p.m. every day.
If you're ready to experience all the Sonoma Valley wine scene has to offer, make sure you partner with a real estate agent who can help you secure the perfect property. Kathleen Leonard specializes in properties within Northern California's wine country and brings expert knowledge to her clients. To start looking at Sonoma Valley homes for sale,
reach out to Kathleen Leonard
.