With tourism picking up steam again after the pandemic, the region is excited to welcome back its usual stream of wine-lovers. For anyone who considers themselves a connoisseur, Napa Valley homes for sale are often a stone's throw from many exceptional wine tasting rooms.


With this in mind, let's take a look at a sample of these establishments which you should visit to expand your palate.
Napa Valley Wine Tasting Rooms to know
1. Mayacamas Vineyards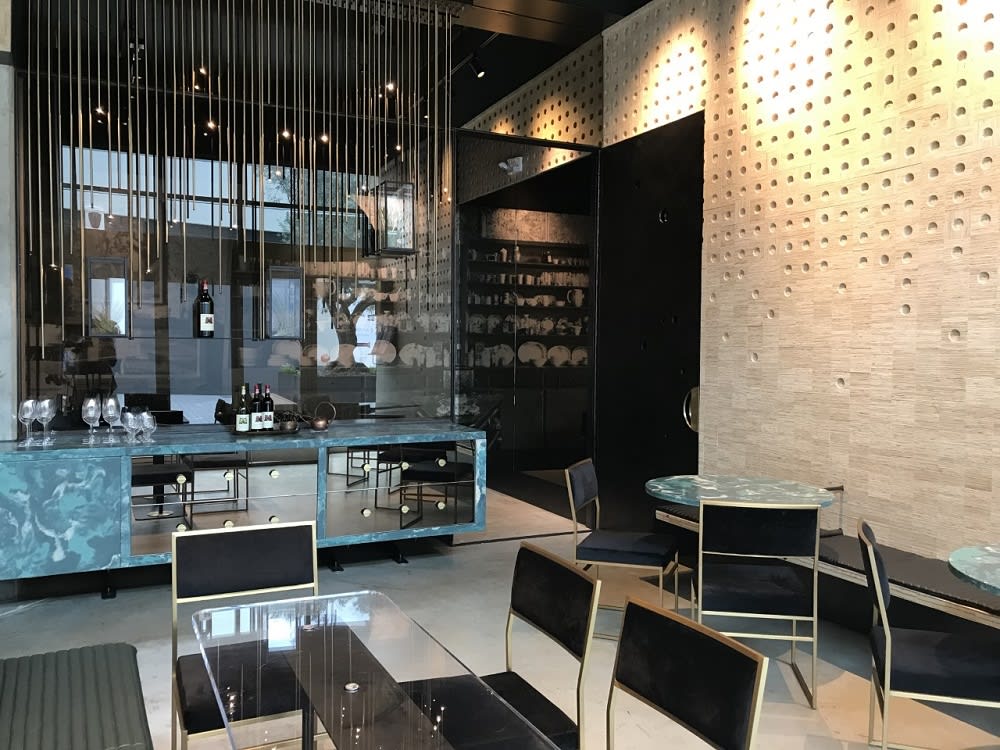 Image courtesy of Visit Napa Valley
The
Mayacamas Vineyards
' downtown tasting room specializes in Cabernet Sauvignons, Merlots, and Chardonnays. Recently opened, the tasting room on 1st Street welcomes visitors Wednesday through Sunday from 11am-5pm. Current and vintage flights are available, or guests can purchase by the bottle.
The vineyard proudly features an elegantly designed modern tasting room with warm leather accents and one-of-a-kind furnishings. One of the more popular tastings is the Food & Wine Pairing, which complements each sample with a carefully selected cheese. For those who own a piece of downtown Napa Valley real estate, Mayacamas is a cozy, pet-friendly tasting room that is also wheelchair accessible.
2. JaM Cellars
JaM Cellars
is a second-generation winery with a downtown tasting room at the intersection of 1st Street and School. Known for their creamy, rich, buttery wines, JaM's mission is to provide affordable, high-quality bottles for every occasion.
Their classic seller is their Butter Chardonnay, but they've added Butter Cabernets, a Butter Bubbles wine, and Sugar Sweet White to their repertoire. Their nightly wine tastings include an array of vintage hits to keep the party going. Open 10 am-10 pm most days with extended hours Thursday through Saturday, JaM Cellars offers a fun and relaxed wine tasting experience in the Napa area.
3. Vermeil Wines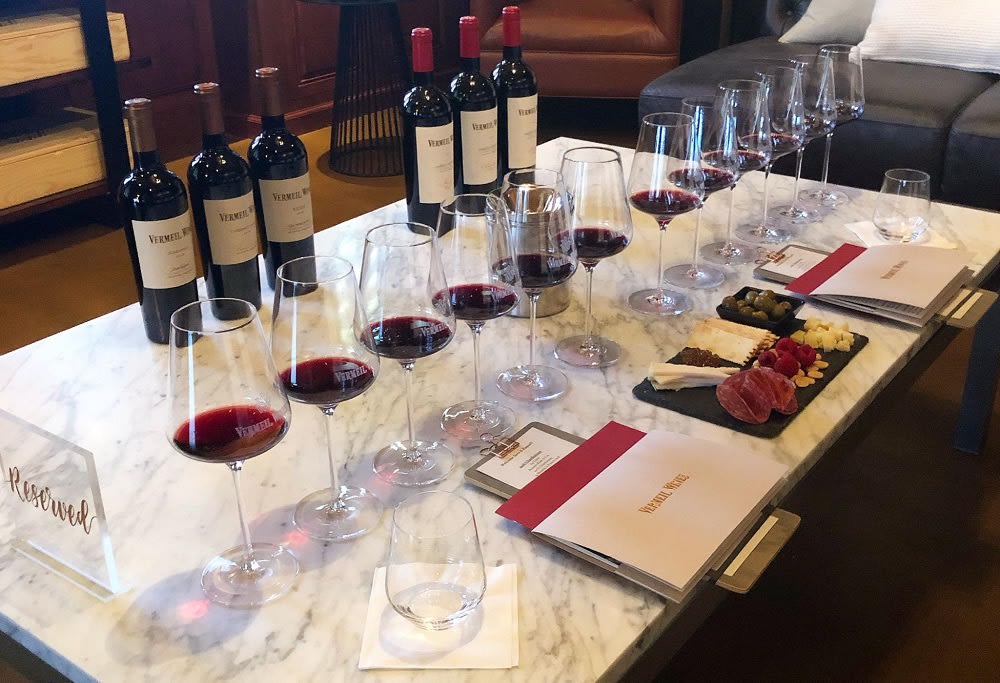 Image courtesy of Vermeil Wines
Founded in 1999,
Vermeil Wines
sources its ingredients from some of the oldest vineyards in Sonoma and Calistoga to produce eleven unique and flavorful varieties. A Cabernet Sauvignon started it all but now the Vermeil Wines tasting room offers samplings of Cabernet Francs, Charbonos, Chardonnays, and Sauvignon Blancs, and more.
Situated at 1st Street and Main, Vermeil Wines invites guests to try their Signature Series Flight which features three Cabernets and a Chardonnay. Or for those with a penchant for dessert wines, the Chocolate Pairing provides three different wines to complement three truffles. Open until 10 pm every day except for Friday and Saturday, when they're open until 11 pm, Vermeil Wines is a favorite among residents of Napa Valley real estate.
4. Krupp Brothers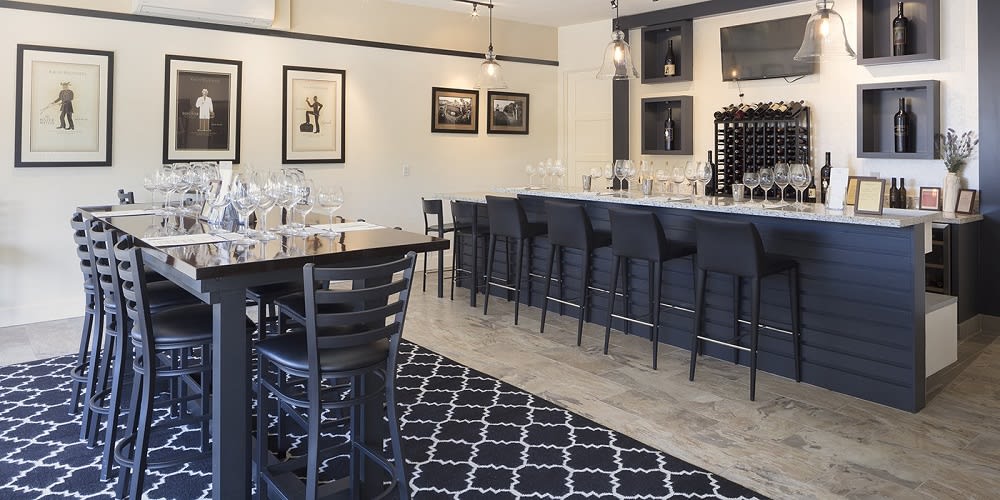 Image courtesy of Krupp Brothers
With a winery and estate located off the Silverado Trail,
Krupp Brothers
also has a downtown tasting room near the corner of 1st and McKinstry. Named after Jan and Bart Krupp, the winery was first established in Napa in 1991 after a successful run in San Francisco Bay.
Krupp Brothers is known for its fabulous Cabernet Sauvignon while also offering whites, reds, roses, dessert wines, and large formats, with a club available for membership as well. The downtown tasting room near Oxbow Market offers signature, reserve, and library tastings. Signature tastings provide flights with red and white selections, while the reserves present more limited reds. For a more exclusive experience, the library tastings offer a taste of four aged beauties.
5. Gustavo Wines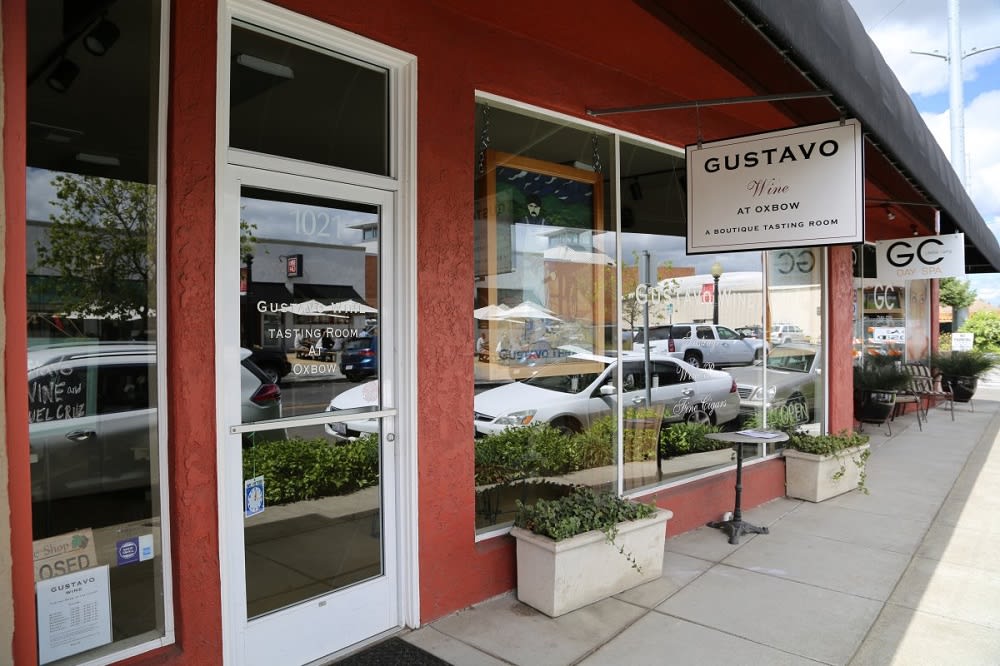 Image courtesy of Gustavo Wines
Located on McKinstry Street just around the corner from the Krupp Brothers tasting room is
Gustavo Wines
– a must-visit for anyone looking at Napa Valley homes for sale. Gustavo Brambila founded Gustavo Wines after an early introduction to the vineyards and wineries as a child. He opened the first wine tasting room in downtown Napa in the early 2000s, where visitors can still go to try flights of aromatic reds and refreshing whites. Gustavo Wines opens at 1 pm Wednesday through Sunday and closes at 5 pm apart from 6 pm closing times on Friday and Saturday.
6. Brown Estate
With its humble beginnings as a grape producer for local winemakers,
Brown Estate
created its first label in the late 1990s. Starting with a Zinfandel and a set of three vintage wines in 2000, the winery has now expanded to producing twenty-five varieties. Brown Estate's downtown tasting room is located at the corner of Coombs and 1st and is open until 5:30 pm Tuesday through Saturday. Choose between two wine flights and a select cheese board. One flight is free if you purchase at least $100 worth of wine. Anyone looking at Napa Valley homes for sale should give this tasting room a visit to enjoy the nuanced flavors of these classic California wines.
7. Vintner's Collective
Vintner's Collective
is not only a wine tasting room but a historical landmark. Located in a 19th-century saloon at the corner of Main Street and Clinton, the tasting room is open every day from 11 am to 7 pm. It brings together wines from eighteen local, family-owned vineyards and offers three tasting options. If you're just stopping by, try the No. 1 – a forty-five-minute tasting of five different wines. For a longer stay, choose the ninety-minute No. 2. Sit at the bar or upstairs in the lounge as you enjoy a charcuterie board paired with a minimum of five wines. Finally, the No. 3 is a private tasting that lasts ninety minutes and offers you the most unique varieties at Vintner's Collective. Cheese and charcuterie are provided as well.
8. Gabrielle Collection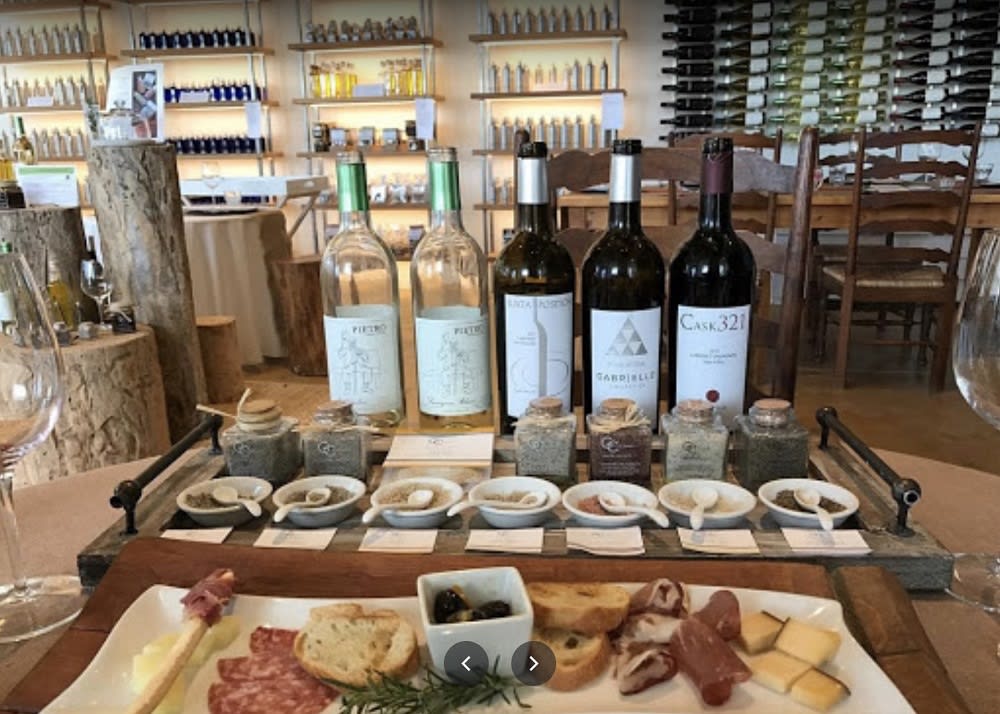 Image courtesy of Visit Napa Valley
This cute tasting room
on 1st Street near Main features wines produced by each member of the O'Connell family. Gabrielle O'Connell's specialty is a series of Cabernet Sauvignons rich in fruity flavors and aromatics. Wayne O'Connell produces varieties from the Pietro Family Cellars, offering a select set of whites, reds, and roses. CE Cellars and the O'Connell Family Estates Vineyards also contribute wines to the downtown tasting room. Stop by to indulge in a sampling paired with in-house charcuterie boards and small bites as everything served is certified organic and locally sourced.
Looking for Napa Valley real estate?
From decades-old family-owned wineries to up-and-coming brands, residents of Napa Valley are constantly enjoying new flavors and varieties. With the high quality of life afforded by California's wine country, it's no wonder the area is becoming an increasingly popular place to live. If you are interested in learning more about the region's wine tasting rooms or about Napa Valley real estate, reach out to
Kathleen Leonard
for expert guidance.