When it comes to investing, the options are endless. Investment options include stocks, bonds, banking products, real estate, cryptocurrencies — the list goes on. Each one comes with its own set of features, risks, and possible benefits, and each option seems more complicated than the last.

Factor in a recovering economy, and it's easy to become lost in the choices. California real estate investments have always been the easy choice, and with the low-interest rates, the choice becomes even easier. This notion is especially true for investing in Sonoma real estate, which comes with a multitude of benefits — now and for the future.
Interest rates are low—for now
The national
real estate boom
resulted from historically low-interest rates, which made purchasing a home irresistible to consumers, even in the face of rising home prices and dwindling housing stock.
Although the pandemic still thrives, the economy has recovered from the immediate shock. Interest rates have been slowly climbing since then, even with interruptions of new COVID variants, which would
temporarily sink rates
. Current national interest rates are
3.58%
on a 30-year fixed-interest loan. California interest rates are comparatively higher than the national average, at
5.375%
as of mid-April.
Interest rates for luxury homes in Sonoma County have not increased commensurately with other fixed rates, but, like the interest rates for standard loans, rates are slowly trending upwards.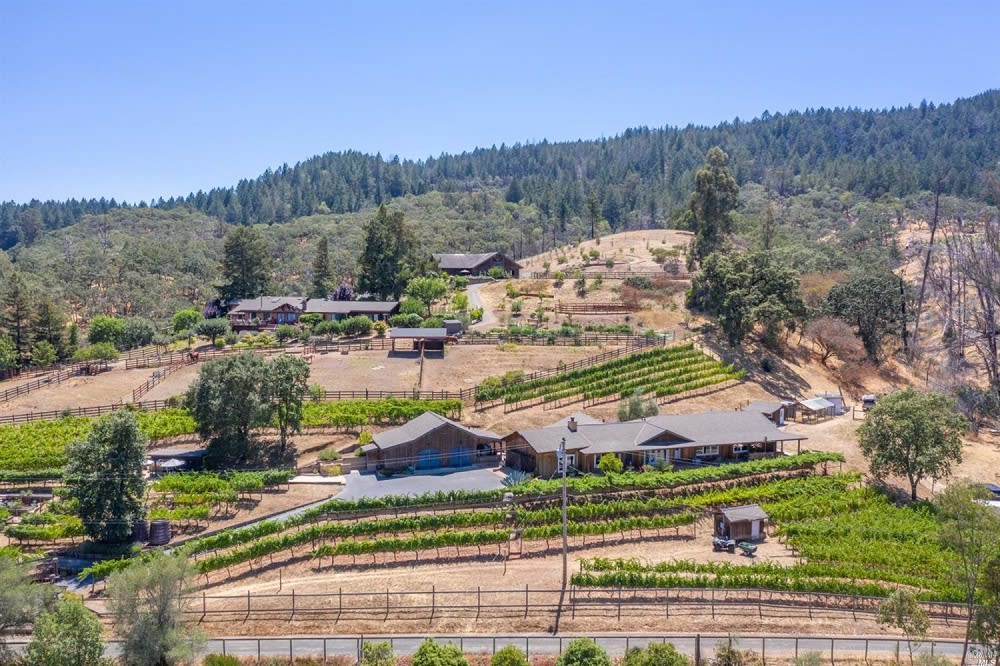 Sonoma's local economy and recovery
The national economy is slowly returning from the pandemic and showing signs of recovery, but Sonoma County has had better luck. Most of 2021 was spent recouping the losses from the financial downturns fueled by the pandemic, but Sonoma has
bounced back
, particularly in the realm of real estate. Even though many factors may impact Sonoma's tourism industry, the county is projected to have a strong economy for 2022.
The national and local housing market continues to see the effects of the pandemic, but Sonoma prices are trending upward, with the median sales price for single-family homes reaching $789,000 in January 2022, a nearly 20% increase over pre-pandemic levels.
As real estate prices remain elevated, the market will remain competitive. For this reason, the most opportune time to invest in a Sonoma home is now, while low mortgage rates are still available.
Better property values and higher appreciation rates
There are many reasons that California real estate was, and is, considered to be the easy choice for
investment
: high demand, a strong tourism industry, lower property taxes, and home value appreciation.
California's rate of appreciation since 2000 is one of the highest in the nation at a total appreciation of
206.63%
and an annual rate of 5.35%. The average annual appreciation rate from the last twelve months is still higher than most in America at 16.66%. Sonoma County real estate may not appreciate at the same level as other cities in California like Joshua Tree (
320.46%
total appreciation since 2000) or Inglewood (
297.52%
total appreciation). Still, its appreciation rates are among the highest in America, at
127.62%
total appreciation since 2000. Home values for Napa homes have increased 14.8% in the last year.
Sonoma also benefits from more bang for your buck regarding land in real estate. Sonoma luxury homes have larger acreages and lot sizes per home than other areas nationally. These properties may include vineyards or olive groves, and the higher plots increase the estate values for these luxury homes.
Supplement income with an investment in a rental property
Investing in real estate, especially in Sonoma, does not just have to be a long-term investment but rather a constant source of income, either as a vacation rental or a year-round rental. With the swift rebound of the local economy, tourism in Sonoma has, for the most part, returned to its pre-pandemic hotel
occupancy rates
. Sonoma vacation rentals are some of the most popular choices for visitor lodging and can be a lucrative source of income for the property owner. Renting investment properties year-round is another possible benefit. Renters make up
37.85%
of all Sonoma residents and pay $2,563 per month in rent.
Since the pandemic, the real estate market has been a seller's market, but that does not mean that buyers and investors cannot also benefit. National and local economies have begun their recovery in some aspects, but others will not rebound as quickly. So, while real estate prices will remain at the same elevated levels and housing stock will remain low, the current record low-interest rates for average and jumbo loans will be lost. This means that the most beneficial time to invest in Sonoma County real estate is today.
Ready to start looking at Sonoma properties for sale? Reach out to trusted local agent
Kathleen Leonard
for assistance.