The community of Napa Valley is famous for its great dining tradition, outdoor recreation, and diverse residential alternatives. But it's a community that values connection and support, and there are numerous charities that support various groups and help create a better future for the community.
Community Action of Napa Valley
Since 1965,
Community Action of Napa Valley
has aided low-income households and underserved people, including the elderly, within the Napa Valley neighborhood in gaining self-determination as well as self-sufficiency.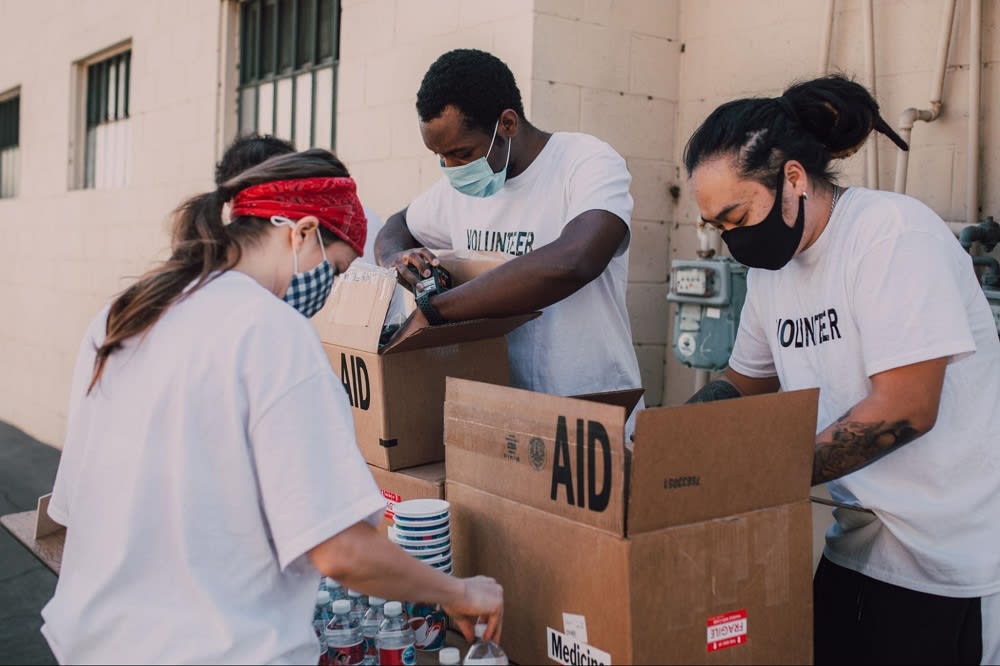 They aid fellow residents in improving their lives and circumstances. From providing housing and food to offering care and consideration, Community Action of Napa Valley's initiatives, personnel, and sponsors make a meaningful impact on residents all around the region.
Their purpose is to help truly needy households gain more self-determination and self-sufficiency.
They provide rental help and care plans for homeless people and families, along with households at risk of becoming homeless. The Samaritan Family Refuge, the South NAPA Housing, the Hope Resource Center, as well as the Emergency Winter Temporary Housing are all run by CANV.
CANV Kids' Child Development and Family Program offers subsidized pre-school and child care programs for newborns and youngsters up to the age of five to eligible low-income households.
The Napa Food Bank serves low-income older adults with bi-monthly brown bag solutions, along with USDA excess food products and food donations to low-income people and families in Napa County. Other agencies, dining initiatives, and pantries also share the food.
NEWS Napa
Domestic violence, family violence refuge, homelessness and housing, hotlines and crisis response, social work, psychological wellbeing, suicide prevention, and victim support are some of the causes
NEWS Napa
works with.
This organization provides a haven for women and children who have been victims of domestic violence or sexual assault and is also a force for change via prevention, counseling, and campaigning.
NEWS runs an emergency housing initiative and offers a wide range of services, including a 24-hour crisis hotline, private and group counseling, a children's program, legal representation, a domestic violence rescue squad, temporary accommodation, and outreach programs.
The charity's emergency shelter is a secure, private residence in a residential area. This is a true home, complete with a lovely kitchen, separate bedrooms, and bathrooms, outdoor and indoor playing spaces for kids, as well as a comfortable family room where guests can unwind or have family gatherings.
The facility's personnel is available 24 hours a day to help clients develop tailored strategies to access resources for a life free from abuse. A 24-hour crisis line is also available.
The services for Victims of Sexual Assault (SAVS) is a rape crisis station that serves Napa County victims of sexual assault; with certified rape crisis therapists to sexual assault victims, along with their family and friends.
SAVS provides support and advocacy throughout the criminal justice system and aids with survivor compensation claims, sole therapy, and group therapy.
Education and outreach are crucial steps in eradicating domestic violence in the Napa Valley. They offer awareness and mitigation workshops for domestic, physical, and sexual violence to institutions, underserved communities, workplaces, social service agencies, and the public. Every one of these efforts is aimed at assisting the community in recognizing and comprehending the complexities of domestic violence and sexual assault, as well as where to seek help if necessary.
Napa Valley Community Housing
In 1997,
Napa Valley Community Housing (NVCH)
came into existence after the merging of two housing organizations: Housing Association for Napa Development (HAND), established in 1977, and Napa Valley Family Home (NVFH), established in 1986.
Napa Valley Community Housing's aim is to build, conserve, and administer low-cost housing while also teaching effective life and management qualities through its Resident Services Program.
The program has created, purchased, and refurbished approximately 900 flats and homes in Napa County throughout the last 43 years, providing safe, appealing, hygienic, and affordable housing. As an outcome, they set the basis for Napa County's residents' prosperity, well-being, and fairness.
They currently run 506 homes on 19 properties, with almost 1900 youngsters, households, farm laborers, elderly, and veterans as residents. Two of their houses are for subsidized housing: one for permanent accommodation for people with mental illnesses (Madison Street) and another for temporary housing for people who have finished a drug misuse rehabilitation program (Parkwood Recovery Home). The VonBrandt Family Center, along with the NVCH headquarters, is among the remaining 17 sites which provide affordable housing for low-income families.
Their Resident Services Team offers classes to residents and connects them to approximately 100 Napa NGOs in the medical fields, education, legal help, including employment programs.
Starting in 2015, NVCH's Home Sharing service links prospective Home Seekers with licensed Home Providers. This is a cost-effective and secure option for room tenants and homeowners who need more space. To ensure successful matching, they run comprehensive credit and crime screenings, authenticate earnings, and perform lifestyle and follow-up assessments.
Catholic Charities
Catholic Charities
helps underserved people, provides hope through devotion, and works to improve neighborhoods. The program is a Santa Rosa-based non-profit human services organization that helps people irrespective of their faiths or walks of life. It operates throughout the region that the Diocese of Santa Rosa serves, which covers the counties of Sonoma, Napa, Mendocino, Lake, and Humboldt.
The organization has programs for those who are homeless, malnourished, and otherwise at risk (meal, housing, check-in safety, elderly day initiative), relief for carers, property guidance, and initiatives for immigrants, refugees, and hopeful U.S. citizens.
Catholic Charities offers refuge, counsel, and protection for unhoused residents while working together to establish long-term housing options, from the threat of losing decent housing to the hardships of homelessness.
They also offer advice, legal representation, and years of experience as those who've moved to Napa Valley from other countries explore the many legal avenues of immigration.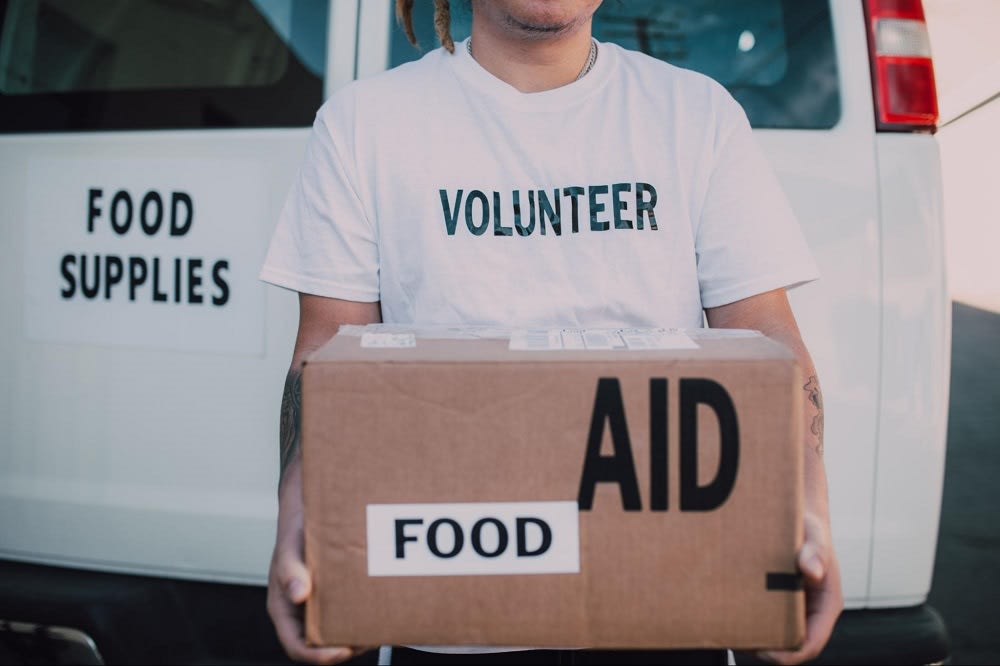 Food insecurity happens across the country, and Catholic Charities has created a support system for anyone suffering from hunger, shortage of healthcare, or otherwise slipping through the cracks.
Napa Park Homes Inc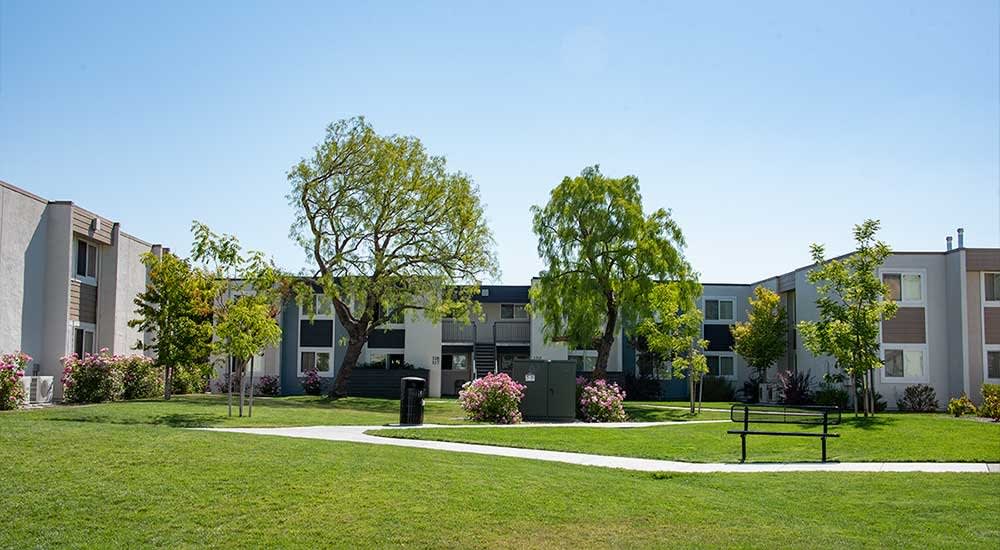 The causes championed by this organization include homelessness and housing, as well as residential development, construction, and management.
Its mission is to provide low-cost dwellings. To that end, they offer low-income households with affordable housing units, in line with Section 236 of the National Housing Act. The organization owns and controls a 140-unit primary residence in Napa, California. On August 9, 2017, they auctioned the property. As a low-income housing tax credit held by a limited partnership, its buyer currently serves low-income renters.
Greater Napa Fair Housing Center
Fair Housing Napa Valley
is a private, non-profit 501 (c) (3) organization committed to spreading and improving fairness and justice in housing prospects for all residents. With management, teaching, outreach, education, campaigning, and implementation, they seek to remove housing discrimination and provide fair housing opportunities. In Napa County, this organization is a champion of equal and fair shelter.
This organization's causes include homelessness and housing, as well as residential development, building, and administration.
Commercial Development and Investment's non-profit vision statement highlights that the organization aims to:


Raise cash by issuing securities for the acquisition, advancement, construction, and operation of property investment again for the benefit of other non-profit organizations



Buy, establish, build, and manage affordable homes for low-income people.
Auction Napa Valley
For wine auctions and philanthropic donations, this is the holy grail. This unusual event, previously dubbed the Napa Valley Wine Auction, has been a staple in Napa for almost 40 years.
Auction Napa Valley
is a winery auction and charitable donations event organized by the Napa Valley Vintners and created in 1981 by several minority winery owners, notably Robert and Margrit Mondavi.
It has gone on to become a yearly event held in June, bringing together the appeal of Napa Valley wine, this area's renowned beauty, vintner friendliness, inventive culinary expressions, and important philanthropy for over four decades.
The Napa Valley Vintners have donated revenues through Auction Napa Valley, supporting local NGOs and key programs focused on health promotion and children's education. With the launch of Collective Napa Valley, this movement pledges to continually increase funds for vital charities and NGOs throughout the Valley. Collective Napa Valley, with enthusiasm for wines, land, as well as humanity, seeks to boost its fundraisers throughout the year to assist a variety of groups. Concerts, feasts, and barrel auctions have earned nearly $12 million for a local charity in the past.
Begin your search for Napa Valley real estate
Kathleen Leonard
's team strives to help individuals sell and buy magnificent properties in Northern California Wine Country. Our way of doing business includes dwelling, operating, socializing with friends, and having fun. Our enthusiasm for this region reflects in the way we sell our clients' homes and when we search for a slice of heaven for our homebuyers. Welcome to Wine Country to live the high life, as we are available to assist you with your relocation. Please
contact Kathleen Leonard
for any inquiries about
Napa Valley real estate
.