Do you want to sell your Sonoma Valley home? Most major markets have high
demand
and low inventory, so now could be an optimal time to sell. If you decide to list your home, start thinking about how to show your property to prospective buyers in a way that gets it sold faster and for more money. How? By reducing the number of days your home spends on the real estate market. By staging your Sonoma Valley real estate, you give potential purchasers a chance to imagine themselves living in it.
If you're new to the idea of home staging, the first thing you need to know is where to begin. Staging a home can quickly become a pricey proposition, so it's best to focus your effort on the most lived-in rooms. Why? Because these areas are likely to be the most important ones for potential buyers. The best areas to focus on are the primary bedroom, the living room, and the kitchen. Staging is optional for other rooms.
Insider tips to help you stage your home
Begin with the first thing prospective buyers see

Because potential purchasers will see the outside of your Sonoma Valley real estate before they view the inside, be sure the outside of your property is in excellent condition for each showing. The grounds must be well kept, neat, and clean. The lawn should be mowed, flowerbeds well-groomed and weed-free, driveways and welcome mats washed clean, hedges and unkempt trees trimmed, and any garden or patio furniture clean and in good condition.
Bring light into your home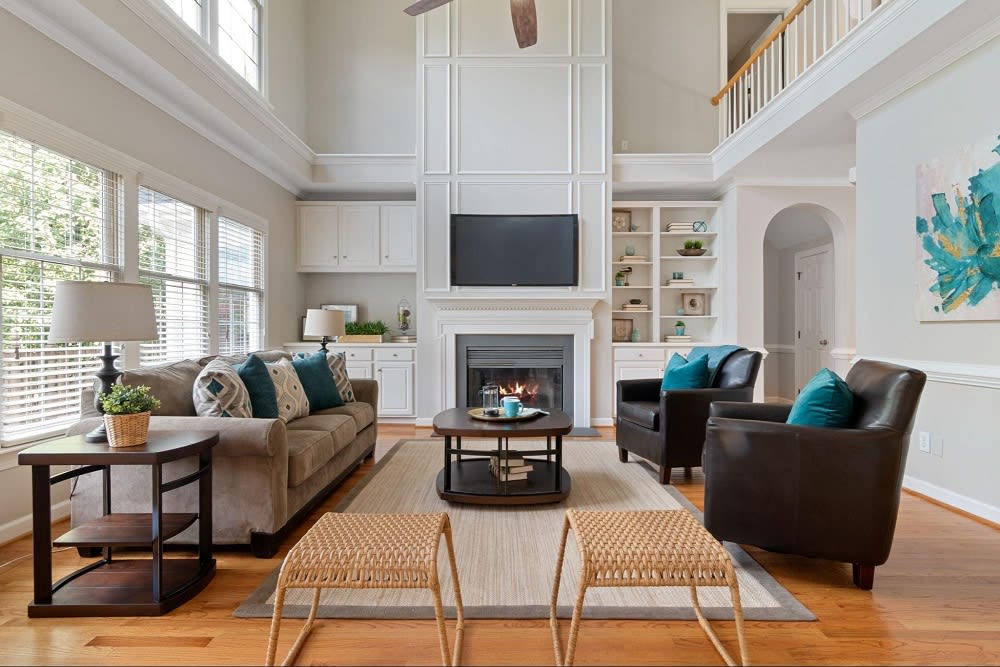 Sonoma Valley homes for sale look their finest when drapes and blinds are open to let in as much natural light as possible. If your drapes and blinds are outdated or in colors no longer in style, switch them up for more contemporary styles in lighter colors. Brightening up the rooms in your home is an instant mood-lift, and prospective buyers will feel that, so if you have dark or loud paint on any walls, paint them white or use another light or neutral color. Clean light fixtures and lamps, and check that light bulbs are also clean. Having clean bulbs will allow the greatest amount of light to shine in all the rooms of your home.
Remove excess furniture and clutter

If your home is filled to overflowing with furniture, consider storing at least some of the excess furniture to enhance staging. The flow of your home is essential when it comes to staging, and too much furniture means too much clutter. Eliminating extraneous furnishings and clutter will improve the look of your home by making rooms look and feel more spacious. If necessary, rent new furniture for the staging. If the furniture you own is not something you'd put in a store window, it's not good enough to use for staging. Remember, your objective is to attract prospective buyers and make your home stand out among the Sonoma Valley homes for sale.
Clear away personal belongings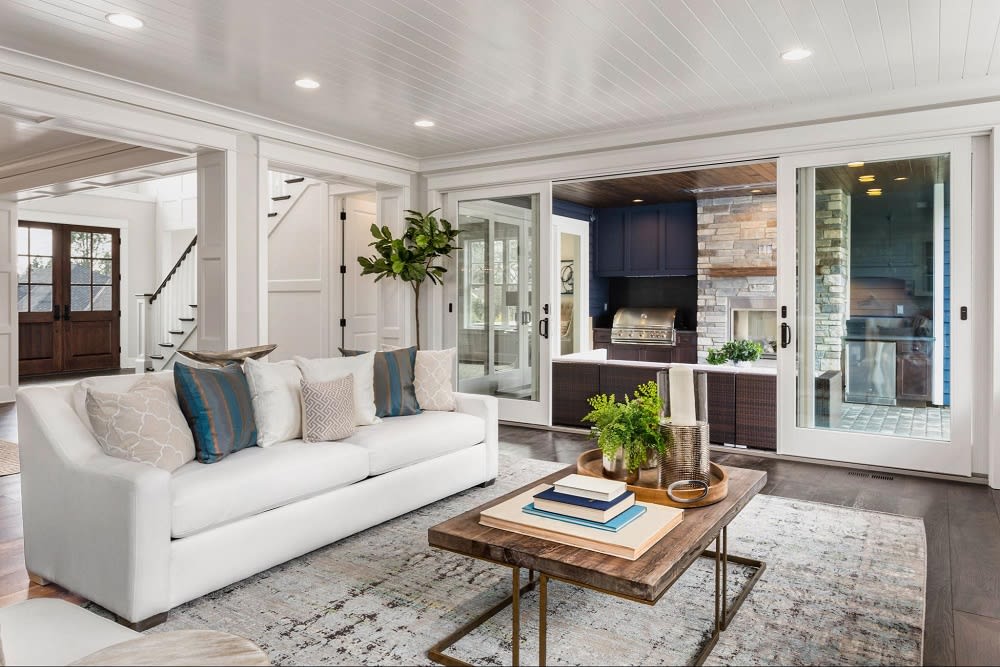 Staging your home can temporarily make for an uncomfortable living situation. But keep in mind your primary goal is to have your home spend less time on the market by selling it faster. The overall objective with staging is to make it easy for potential purchasers to envision themselves living in your home. So, clear away all personal belongings and objects, such as photos and other evidence of your personal life — this includes your walls, refrigerator, shelves, and counters. There should be no makeup, toothbrushes, hair clippers, shaving cream, and the like left out in the open. With your personal items tucked away, all visitors will see are unquestionably neutral and basic things. Your Sonoma Valley real estate should be appealing and enticing while also being suited to prospective buyers' specific needs and desires.
Make minor fixes and thoroughly clean your home
When staging your home, be sure to fix everything that needs a little upkeep. A home with broken items will detract from the beauty of Sonoma Valley homes for sale. Holes in walls, scratches on cabinets, and other noticeable blemishes will distract visitors who would otherwise be attracted to your home. Before showings, remove all pets from your home. Clean floors, rugs, and any areas where pets may have left their scent, then air out the rooms to stop pet odors from lingering. Simply airing out or adding a light scent is best, but use caution as some scented candles or air fresheners can cause allergic reactions.
Although 2022 is anticipated to be a
good market for sellers
, prospective property owners still want to view a clean, well-kept property. No one wants to see a home that is dirty, smelly, or in disarray. So once you've tackled the clutter, pets, and unneeded items, thoroughly clean your home from top to bottom, including every nook and cranny.
Ready to sell your Sonoma Valley home?
Regardless of where you are in the staging process, capitalizing on your home's best features and finding prospective buyers for your home is easy with the right partner. If you're ready to take the next step and start prepping your home for sale, reach out to experienced Sonoma Valley real estate agent
Kathleen Leonard
.