Napa Valley is an ideal weekend destination to indulge in sensational wine, outstanding food, and to replenish your body and mind. Everything you could possibly need for a lavish vacation can be found here. A small slice of heaven, Napa is home to 500 wineries, exceptional restaurants, hot springs, relaxing spas, and more. Whether you're an adventure-seeker, foodie, wine aficionado, or just in need of some R&R - you can find it all in Napa Valley.
Day 1
Breakfast at BANK Café and Bar

Board the Napa Valley Wine Train

Peruse the Oxbow Public Market

Grab some lunch and treats

Afternoon drinks at Carpe Diem Restaurant & Bar

Dinner at Torc
Ensure your day starts off on the right foot by eating breakfast at BANK Café and Bar. Located in the main lobby of the Westin Verasa Napa Hotel, its proximity to the Napa Valley Wine Train Station and Oxbow Public Market make it the perfect place to begin day one of your Napa Valley adventure. Nosh "Oaxacan Style" chilaquiles and sip Tito's bloody marys. Once fueled up, it's time to discover the fabulous offerings of Downtown Napa, starting with a journey on the Napa Valley Wine Train.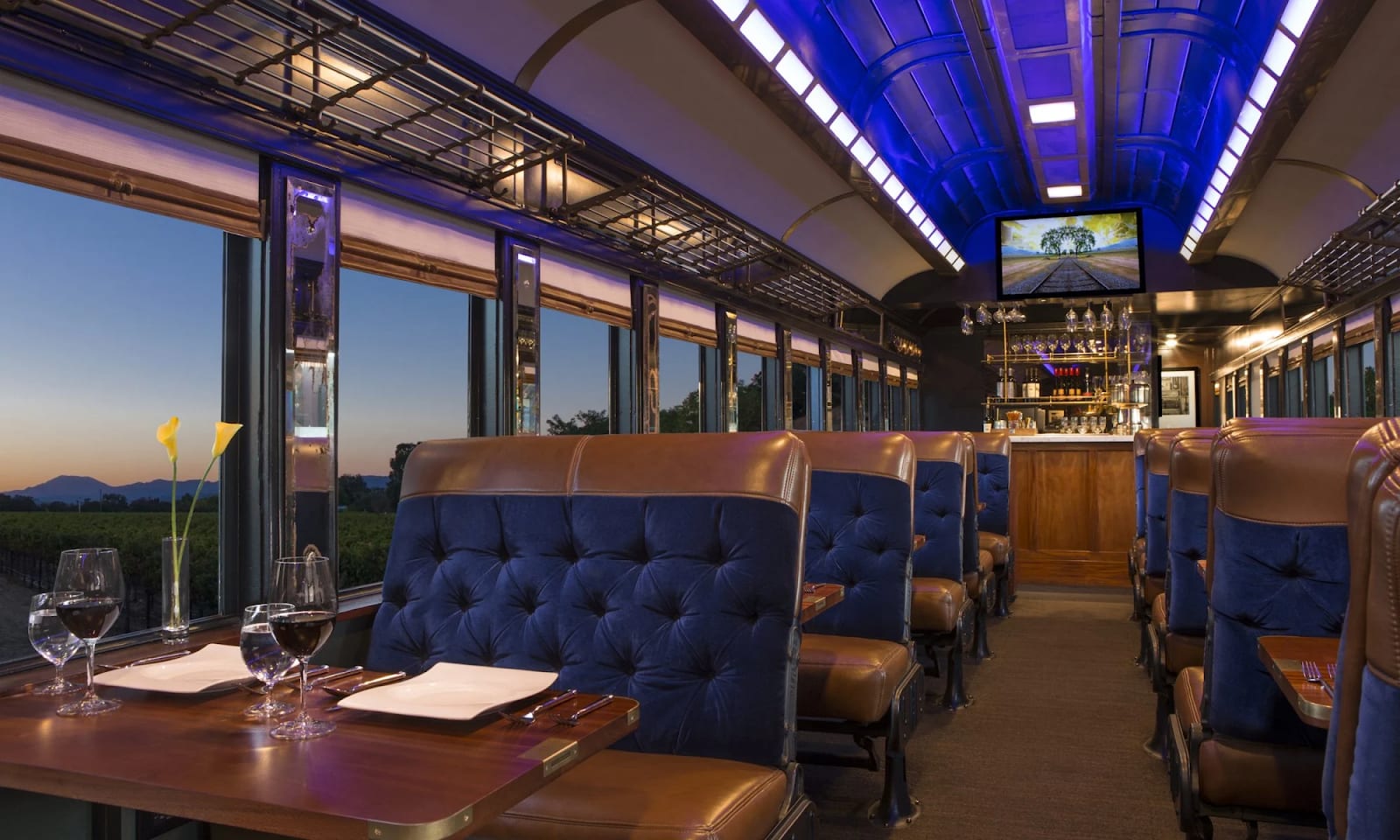 Napa Valley Wine Train, Credit:
Napa Valley
You simply must visit Napa Valley's most historic and famous wineries when in town, and the best way to do this is to board the Napa Valley Wine Train. Take The Legacy Tour to experience six hours' worth of tours and tastings of the Valley's most legendary wineries - The Estate of Charles Krug and V. Sattui Winery. These two families represent a combined winemaking history of more than 250 years. The six-hour journey includes a three-hour rail tour of Napa Valley, a welcome taste of sparkling wine, a four-course Wine Country-inspired meal, a vineyard tasting and photo op at the Napa Valley Sign, and a tour and tasting at Charles Krug and V. Sattui. One of the best tours around, it takes you back to pre-prohibition times for a fascinating look at Napa Valley history, complete with stunning views and gourmet fares.
The train will drop you off in Napa, within walking distance to downtown. Head to Oxbow Public Market to browse the offerings of local vendors for gifts and souvenirs, like locally-made spirits from Napa Valley Distillery. Grab some wood-fired pizza from Live Fire Pizza, housemade ice cream from Milestone Provisions' creamery, and purchase some fabulous artisanal cheeses and wines at Oxbow Cheese & Wine Merchant to take home.
Before continuing your fun-filled day, stop by the Napa Valley Welcome Center for some insider tips on must-see sites and delicious eateries. Located in the heart of Downtown Napa, here you can build a customized itinerary. Next, cross the First St. Bridge to the premier part of downtown Napa where you'll find an array of wine tasting rooms, wine bars, and eateries with happy hour delights. Stop by Carpe Diem Restaurant & Bar for pre-dinner drinks and truffle fries. For a chic dinner date filled with rare wines and farm-to-table eats like hand-cut tagliatelle and heritage pork chops, reserve a table at Torc. Now that you've had a full day exploring Napa Valley head to your lodging and rest up for day two.
Day 2
Breakfast at Bouchon Bakery

Visit a boutique winery or two in UpValley

Lunch in St. Helena

Get some R&R in Calistoga

Dinner at The French Laundry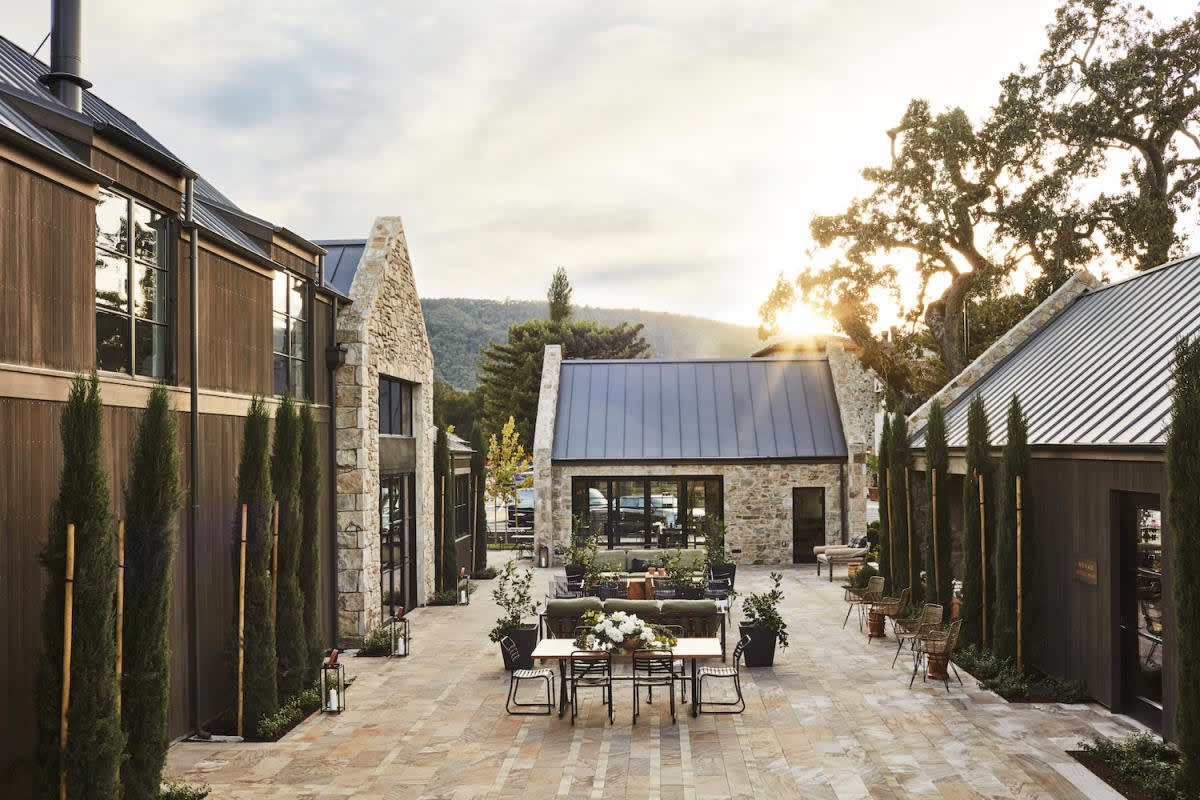 Stewart Cellars, Credit:
Visit Napa Valley
Rested and rejuvenated, it's time for day two of your magical Napa Valley holiday. Start the day with breakfast at Thomas Keller's famous Bouchon Bakery, nourishing your body and soul with handmade confections and hot espresso. Once you've had your fill of pastries and caffeine, it's time to visit a family-owned winery. Benefits of visiting a boutique winery include a more personalized experience, smaller crowds, and exceptional wines, especially cabernet sauvignon, which Napa Valley is best known for. Stewart Cellars in Yountville is an excellent choice to relish an outdoor wine tasting or the in-depth Library Cabernet Sauvignon Tasting, which includes samplings of four library wines, one current release, a cheese plate, and a wine educator to guide your experience. Sequoia Grove Winery is another fantastic choice. They craft a broad range of sophisticated and approachable wines and offer a variety of tasting options.
Given that you've had your share of sumptuous wine today, it's time to soak some of it up with lunch. Get a taste of the region's incredible produce and meats by lunching at Long Meadow Ranch in St. Helena. This American farmhouse restaurant is a celebration of Hall family tradition alongside the rich farms, ranches, and vineyards that define Napa Valley. Prepare your mind and palate for the Bay Area artisan cheeses, grass-fed beef tartare, and cheddar biscuits you'll savor here. Once stuffed with amazing food, digest with a stroll along Main St. to browse various shops.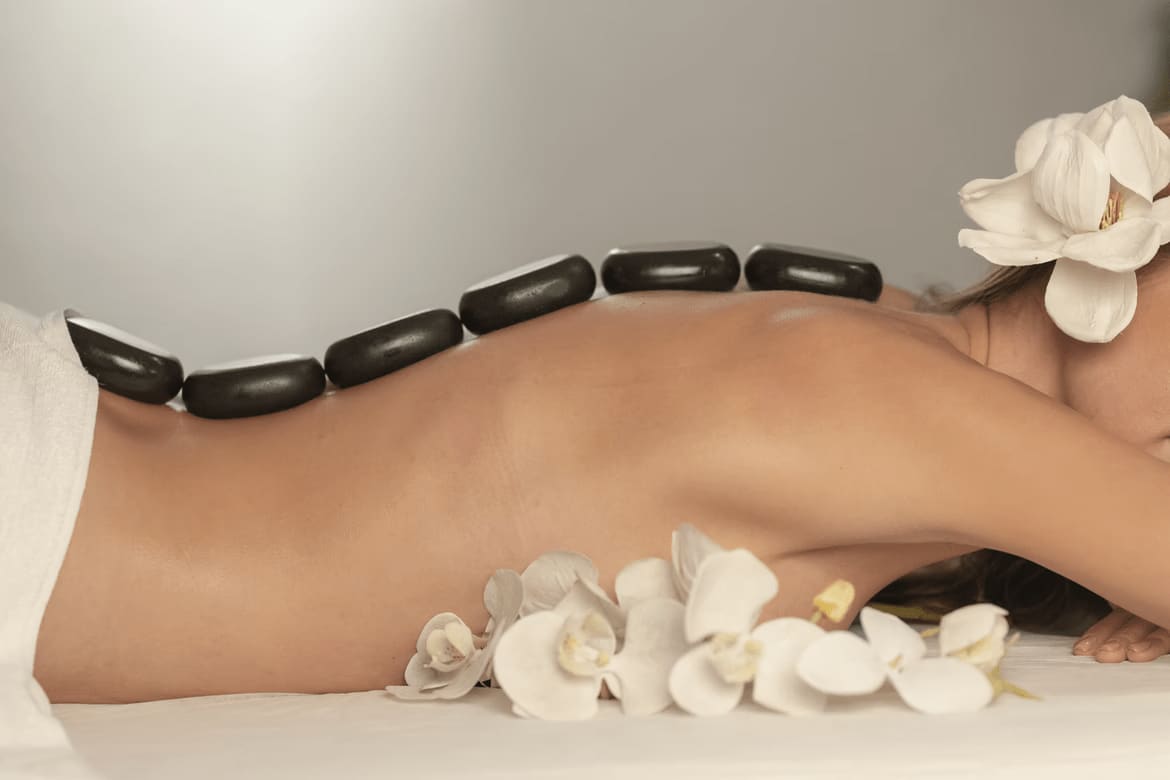 You simply must recover from all the wining and dining, and the best way to do so is with some spa time. Calistoga is best known for its healing mineral waters ranging from natural hot springs to mud baths at world-class spas. For fun and therapeutic sessions where you blend your own massage oil, book an Intentional Aromatherapy Massage at Solage, or delight in the Couples Mudslide with your love for the ultimate nourishing treat. For something different, try the CBD massage at MoonAcre Spa, featuring a hemp-derived CBD cream to help replenish sore muscles and stiff joints, or opt for the Hot Himalayan massage which uses naturally antimicrobial hot stones packed with minerals. Regardless of the spa or package you choose, rejuvenation awaits in Calistoga.
Last but not least, the time has come to finally enjoy the dinner reservation you made months ago at Thomas Keller's The French Laundry. Chef Thomas Keller searched high and low to find a spot to fulfill his longtime culinary dream: establishing a French restaurant in Napa Valley. He chose a charming and rustic two-story stone cottage in Yountville. This three-starred Michelin restaurant is a must-visit. Offering two tasting menus that rotate daily based on what is foraged, you will undoubtedly savor an incredible meal at The French Laundry.
After just 48 hours in Napa Valley, you're surely going to begin envisioning a life there. When you're ready to find the Napa Valley home of your wildest dreams, contact Kathleen Leonard. A Napa Valley native and top-producing agent, Kathy, will assist in your search for luxury Napa Valley real estate.